Key Guide to Picking Wireless Headphones
In September 2016, the first generation of Airpods true wireless earphones was released. It has an unprecedented headphone form, but the sales after its release are not very high. It was not really popular until Christmas in 2017.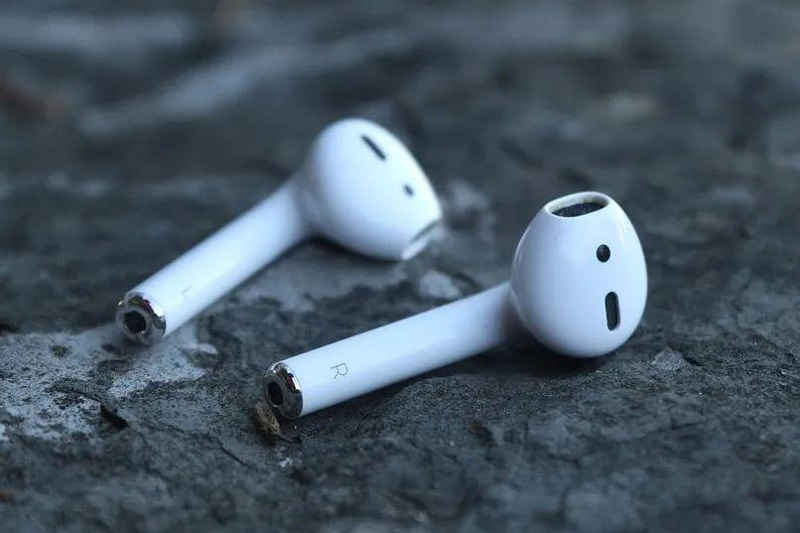 It has to be said that wireless earphones are the most interesting upgrade in the earphone industry in recent years! Strategy Analytics released a report on the TWS market. Apple sells more than 60 million sets of AirPods a year, with a market share of 50%+. The second is Xiaomi, followed by Samsung, the fourth is JBL, and the fifth is Huawei. Portable and compact are more in line with today's fast-paced life, and many people are satisfied after trying true wireless headphones! What should be paid attention to when purchasing the earphone TWS?
1. Appearance of branded earphones
Whether it looks good or not is second, and the most important thing is that the ears should be comfortable! True wireless headphones are not bound by any wires. Smart earphones are mainly popular in two different structural designs, one is an in-ear design, and the other is a semi-in-ear design. In theory, the in-ear type is relatively stable, and the semi-in-ear type is more suitable for long-term wear.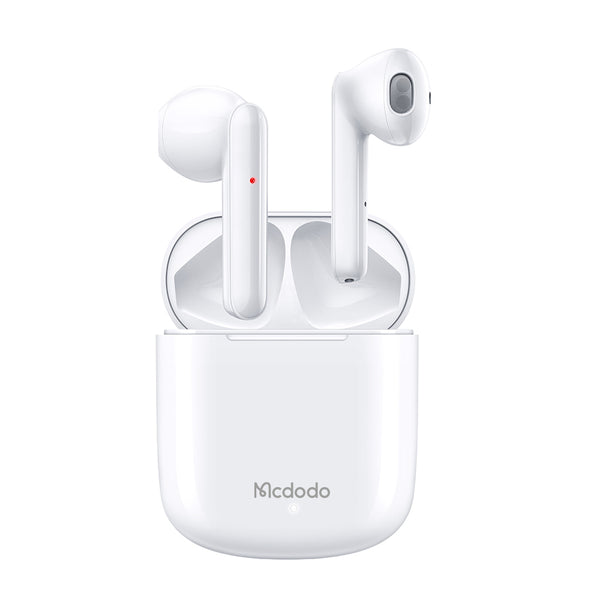 2. The battery life of the branded earphones
Battery capacity and battery life are undoubtedly the biggest pain points of true wireless headphones. The smaller the size, the weaker the battery life. So is it enough for a day? For example, Mcdodo's earphone TWS has a battery life of 5 hours, and if you listen to it separately, the battery life can reach 10 hours. The charging compartment can charge it an additional 4 times, the battery life of both ears can reach 25 hours, and the single ear can be used separately for a total of 50 hours. There is enough power for a day, and the charging box supports Type-C fast charging, which can be fully charged in less than half an hour.
3. The connection stability of branded earphones
Many people feel great when they use wireless headphones at first, but when they go to airports and high-speed train stations, they start to hear noises and unstable connections. This is a common problem with almost all Bluetooth headsets, and the anti-interference ability is poor! Now wireless earphones are mainly in two modes: Bluetooth 4.2 and Bluetooth 5.0, while Mcdodo's TWS branded earphones use the latest V5.1 version. It can provide lower power consumption, lower latency, faster connection, higher transmission speed and capacity, and there will be no inexplicable connection problems. In electronics, it makes sense to buy new rather than old.
4. Operation convenience of branded earphones
The previous wireless earphones have main and auxiliary earphones. It is necessary to connect the main earphone (right ear) first, and then connect the auxiliary earphone (left ear), which is troublesome to use. With the increasing maturity of technology, TWS smart earphones support master-slave switching. When not in use, put it in the charging compartment to automatically disconnect and turn off the headset. We all know that now whether it is playing games or the application store, it is divided into Android and iOS. Apple's iOS system is particularly exclusive to other systems, which is the main reason why Apple's official wireless headphones are sold out as soon as they are launched. The wireless headset supports the wireless operation of any mobile phone in China. You can buy it with confidence.
0 comments